Neufeld Learning Systems Inc.
Neufeld Learning Systems Inc. 
In the 1980s, Rudy Neufeld, a mathematics leader in schools and in teacher technology educationin Ontario, Canada, met Dr. Seymour Papert at MIT.  That meeting had a profound influence on Neufeld's future in education.  Dr Papert had developed a simple, yet powerful coding language, Logo, which uses code to direct a robot on the floor and on the computer screen.  It models teaching through understanding and a learning environment which encourages one to "teach" rather than to "tell".  In 1986, Neufeld began to develop resources, most notably "Learning Math with Logo" which used robots and Logo in exploring ideas about mathematics.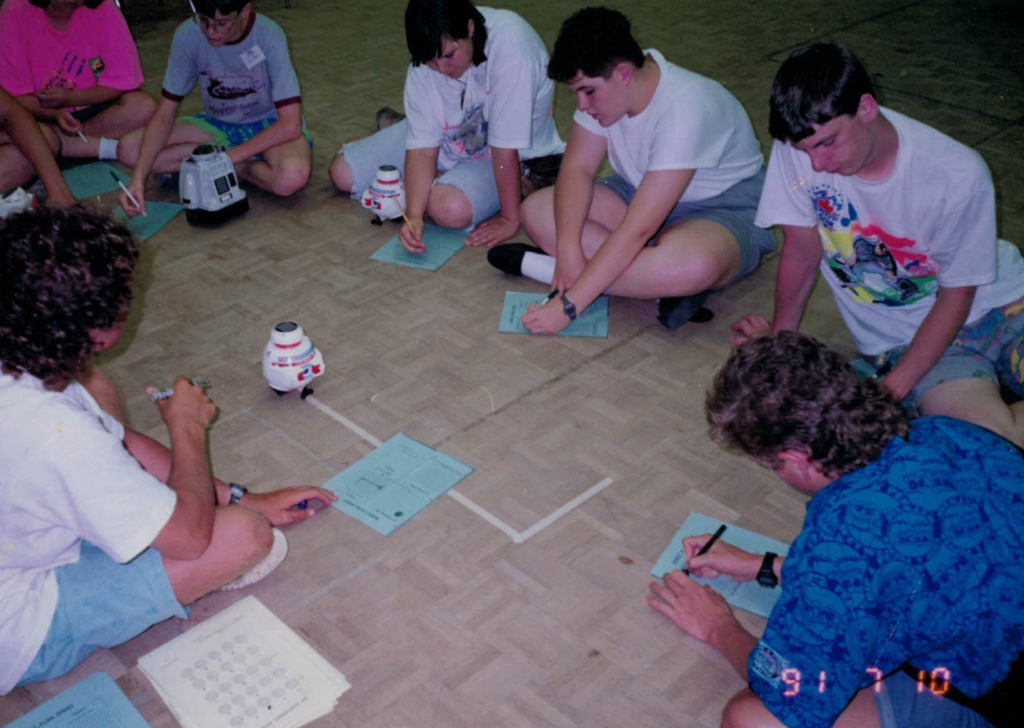 In the 1990s, Neufeld, along with advisors from Canada and America, began to author, "Understanding Math",to help students and teachers from K to Algebra 1(10th grade).  Neufeld Learning Systems Inc. was incorporated in 1999.  In creating learning systems which supported a growth mindset where concepts are modeled to make thinking visible he was able to achieve student and teacher success within a wide variety of adaptive learning environments. His 40 years of experience as educator, author and speaker at state, provincial and national conferences have helped him cultivate a vision of how interactive software and supporting resources can be used to empower teachers and students of all ability levels.  Mr. Neufeld's dedication to affect positive change in the instruction of mathematics has become our mission.  In 2020, UMathXI is also used by many Faculties of Education to teach content and methodology to future teachers.
Today in 2020, Neufeld is leading a team of programmers to upgrade Understanding Math by Neufeld to UMathXI, the 11th version of Understanding Math by Neufeld for K to Algebra 1 in America, Canada and beyond, to be accessible on all devices.  He has also authored a 1 to 8 resource, " Introduction to Coding Through Robotics and Logo".  Here students lead themselves, through coding robots on the floor and on the screen, to an amazing world rich in understandable and usable mathematics concepts.
Both resources are scheduled to be released in 2020.  Updated information can be found at www.umathx.com. He continues to present virtually and in person at state and provincial conferences in North America. He looks forward to your emails at  rneufeld@umathx.com .