We are offering the following items to help teachers and students while we switch over to UMathXI:
VIDEO CONTENT
From the numbered steps below
in #6:   5 UMathX Lesson Videos
in #7:   1 UMathX Training Video .. "Teach, don't Tell – Hybrid Strategies from SURVIVE to THRIVE in 2021 .. 12 concepts
LEARNING RESOURCES
From the above pulldown menu > Resources
Frameworks for Learning
Support Sheets with Solutions
Coding Curriculum for Grades 1 to 8, based on 'Introduction to Coding Through Robotics'... Click here to Preview
Coming soon...
UMathX Lesson Videos
UMathX Training Videos
UMathX Data Analysis Demo
See Test and Lesson data for Teacher1 in sample school 'Preview' and Teacher2 in sample school 'RoyalMS'.
Empower students to be in charge of learning

Analyze individual test results and suggest corresponding lessons

Statistics for students, teachers and administrators

Shows growth over time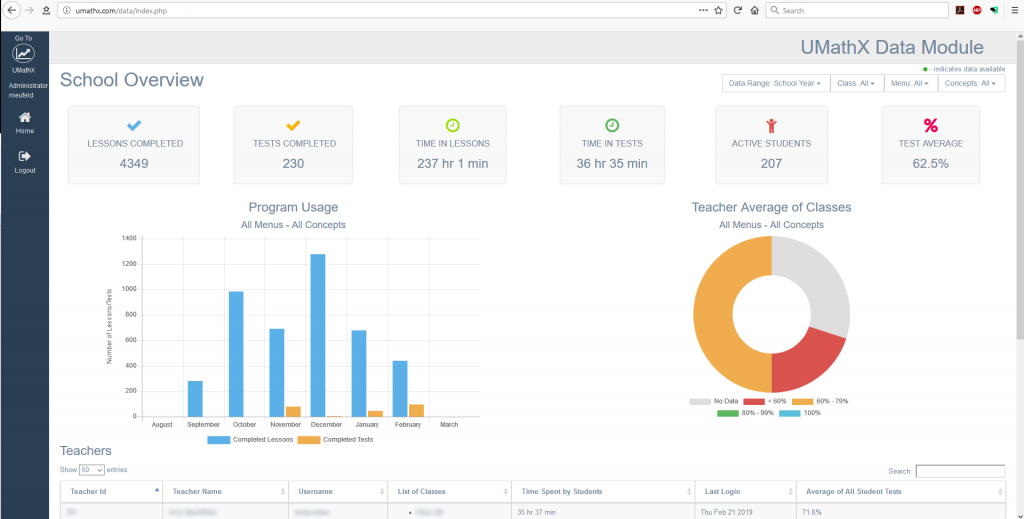 Growing out of UMathX, this new program expands the "Understanding Math" vision:
"learning Mathematics through understanding".
Introduction to Coding
Through Robotics
Students lead themselves, through coding robots on the floor and on the screen, to an amazing world rich in understandable and usable Math concepts.
We Create and Implement Digital Approaches and Online 3-Part Lessons to Construct Math Content and Teaching Methodology
At a time that works best for you.
Click For Details:
Sessions for Virtual PD in Math and Coding
Session 1:
TEACH, don't TELL – Hybrid Strategies from SURVIVE to THRIVE in 2021 Mathematics
Description:
In this virtual, hands-on session, we will explore examples and options that capture a combination of online and in class learning (hybrid model) to assist students in understanding through interacting with mathematical concepts.
Examples include addition and subtraction with regrouping, partial products to understand why we multiply the way we do, understanding multiplication and division of fractions, recognizing and extending patterns as well as a series of STEM activities in scaffolding and understanding area and interpreting graphs. We will conclude with humorous videos .. "Show and Tell by Ma and Pa" and "The Learning Pit", an environment where multidimensional approaches are addressed.
Focus: 3rd grade to 8th grade
Session 2:
Virtual Hands-On Coding Introduction with a Math Focus through Robotics & Logo – with Follow Up Activities
Description:
Coding through robotics models teaching through understanding and learning from mistakes.
Coding has become a vital skill for the 21st century and hence offered within many curricula.
It gives learners direct participation in and responsibility for their own learning.
Logo is an intuitive, powerful visual coding language, designed especially for young learners.
It models a learning environment which encourages one to teach rather than to tell.
…
The robot speaks mathematics, and through challenges, participants will discover how mathematics can build structure and design.
This live interactive virtual Zoom session will capture the interest of participants by using video and exploring further, hands on activities.
Participants are given free access to a robot on their own computer screen and guided using Ontario Curriculum activities after the Zoom session.
FOCUS: 1st grade to 8th grade
UMathX Partners with Faculties of Education
Illustration models how UMathX is being used at Faculties of Education to help in improving content knowledge, as well as in helping faculty students with their pedagogy during their 3 practicums in schools.
Teaming Up to Build You Up!
We UNDERSTAND math with UMathX.
We enjoy REINFORCEMENT through Bullseye Math Game.