Adobe has ended the functionality of Flash Player in all browsers.  Accordingly, the previous version of UMathX software is no longer available. The new JavaScript version of the software, UMathXI, which will function seamlessly for clients, with the same URLs, logins and passwords as they used for UMathX, is launching soon.
As we await release of UMathXI, we make the following INFORMATION & RESOURCES AVAILABLE TO YOU  without cost.

UMathXI FEATURES... Trajectory to Success
Source with Solutions of Frameworks for Learning & Support Sheets for both UMathX and UMathXI
PREVIOUS VERSIONS of UMathX FOR K to 10
For immediate access to content, we are making available an older version of the software for installation on Windows computers. To access, click on the links below to download and install one or both of the program files, using the serial number listed with the link. Please note, there is no need to fill in the Name and Organization fields before entering the Serial Number.
UMathX Lesson Videos
UMathX Training Videos
Lead Presenter.. Rudy Neufeld,
Collaborators:    Dr Allen .. Faculty of Ed .. Windsor
Dr Pyper .. Faculty of Ed .. Queens
UMathXI Data Analysis Demo (Coming Soon)
See Test and Lesson data for Teacher1 in sample school 'Preview' and Teacher2 in sample school 'RoyalMS'.
Empower students to be in charge of learning

Analyze individual test results and suggest corresponding lessons

Statistics for students, teachers and administrators

Shows growth over time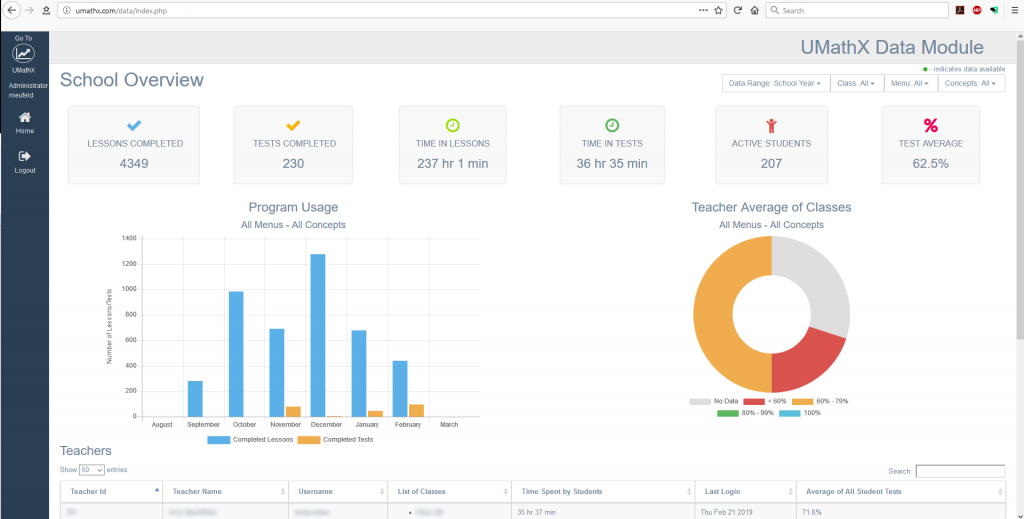 Upgrade to UMathXI Premiere for full access to Data Storage and Analysis.
UMathX Partners with Faculties of Education
Illustration models how UMathX is being used at Faculties of Education to help in improving content knowledge, as well as in helping faculty students with their pedagogy during their 3 practicums in schools.