NOTE .. Faculty of Education Students and Teachers.
All student subscriptions will automatically be extended by the length of the disruption to UMathX and months more.
Adobe has ended the functionality of Flash Player in all browsers.  Accordingly, the previous version of UMathX software is no longer available. The new JavaScript version of the software, UMathXI, which will function seamlessly for clients, with the same URLs, logins and passwords as they used for UMathX, is launching soon.
These UMathX Learning Resources are available as we transition to the new release of UMathXI.
UMathXI
UMathXI
UMathXI
UMathXI
*Test results are not saved or analyzed in UMathXI Free Version.
UMathX Lesson Videos
UMathX Training Videos
Lead Presenter.. Rudy Neufeld,
Collaborators:    Dr Allen .. Faculty of Ed .. Windsor
Dr Pyper .. Faculty of Ed .. Queens
UMathXI Data Analysis Demo (Coming Soon)
See Test and Lesson data for Teacher1 in sample school 'Preview' and Teacher2 in sample school 'RoyalMS'.
Empower students to be in charge of learning

Analyze individual test results and suggest corresponding lessons

Statistics for students, teachers and administrators

Shows growth over time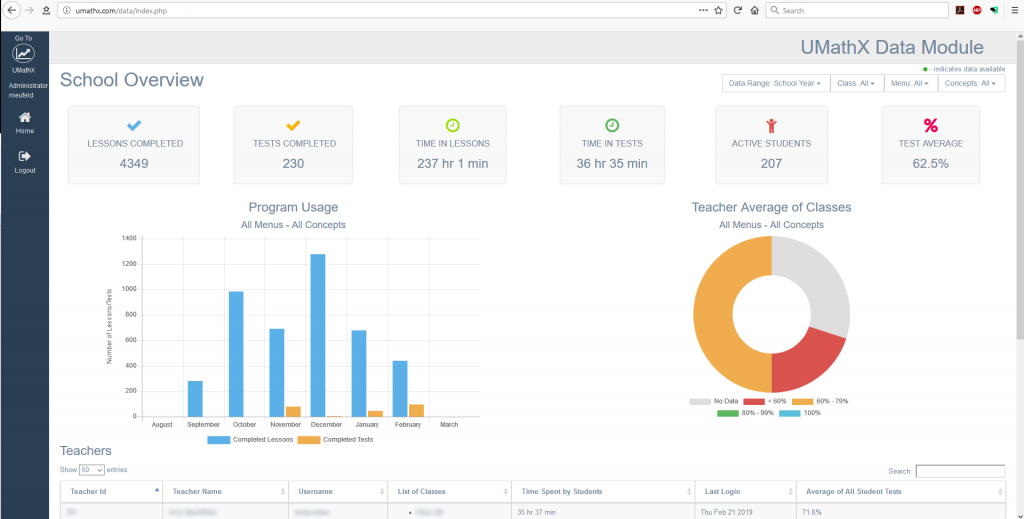 Upgrade to UMathXI Premiere for full access to Data Storage and Analysis.
UMathX Partners with Faculties of Education
Illustration models how UMathX is being used at Faculties of Education to help in improving content knowledge, as well as in helping faculty students with their pedagogy during their 3 practicums in schools.